Obituary for Stephen Schneider ('71)
Jul 19 2010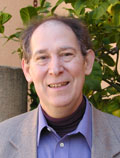 Stephen H. Schneider (Ph.D. '71, Plasma Physics), professor at Stanford University and a leading researcher in climate change, passed away on July 19, 2010 in London at the age of 65.
Schneider, who grew up on Long Island, earned an undergraduate degree in mechanical engineering in 1966, and a Ph.D. in mechanical engineering and plasma physics in 1971 at Columbia University. He worked with Prof. C. K. Chu during the time when the plasma physics program resided in the Mechanical Engineering Department. (The plasma physics program moved to the Department of Applied Physics and Nuclear Engineering, the forerunner of APAM, when it was founded in 1978.)
He was a postdoc at the NASA Goddard Institute for Space Studies and the National Center for Atmospheric Research. He joined the Stanford faculty in 1982 and was awarded a MacArthur "genius" Fellowship that same year for his ability to bring global climate issues to the public through lectures, teaching, Congressional testimonies and the news media. At Stanford, he was the Melvin and Joan Lane Professor for Interdisciplinary Environmental Studies, professor of biological sciences, professor (by courtesy) of civil and environmental engineering, and a senior fellow in the Woods Institute for the Environment.
Dr. Schneider authored the books "Science as a Contact Sport: Inside the Battle to Save Earth's Climate", about his experiences with the public debate over climate change, and "Patient from Hell", about his battle with mantle cell lymphoma.
Dr. Schneider advised the administration of every president from Nixon to Obama and was part of a United Nations panel on climate change that shared the 2007 Nobel Peace Prize with former Vice President Al Gore. According to his NY Times obituary, Mr. Gore has called Dr. Schneider "a prolific researcher and author, co-founder of the journal Climatic Change and a wonderful communicator" who greatly contributed "to the advancement of climate science."
For more information, please see: