Navratil Appointed Interim Dean of SEAS
Aug 15 2007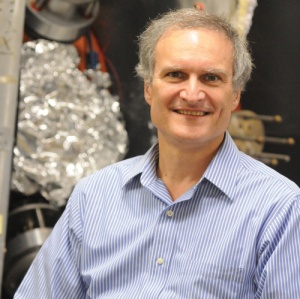 President Lee Bollinger announced that
Gerald A. Navratil
, the Thomas Alva Edison Professor of Applied Physics, will serve as interim dean of The Fu FoundationSchool of Engineering and Applied Science for the 2007-08 academic year. Professor Navratil assumes this new post with strong support from the engineering faculty. Having earned international acclaim for his scholarship applying plasma physics to the development of thermonuclear fusion energy, he currently directs research on fusion energy science funded by the U.S. Department of Energy.
Prof. Navratil joined the Columbia faculty in 1977 as an assistant professor of mechanical engineering. One year later, he helped establish what is now the Department of Applied Physics and Applied Mathematics, where he served as department chair more than 10 years, from 1988 to 1994 and from 1997 to 2000. He served as acting vice dean in 1995. He earned his bachelor's degree in physics from the California Institute of Technology and his Ph.D. in plasma physics from the University of Wisconsin. In 1989, he was named a fellow of the American Physical Society.
President Lee Bollinger and Provost Alan Brinkley will organize a search committee in September, with the goal of announcing a new permanent dean for SEAS during the spring 2008 semester.
Related articles
Office of the President, Lee C. Bollinger