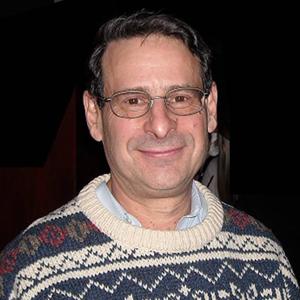 Howard I. Amols
Affliated Faculty
Department of Radiation Oncology
622 W. 168th Street, CHONY North Basement Room 11
Columbia University Medical Center
New York, NY 10032
 
Research Interests
Intensity Modulated and Image Guided Radiation Therapy, Hypofractionated Radiation Therapy, Quality Assurance for advanced technology Radiation Therapy
Dr. Howard Amols works as a medical physicst at Memorial Sloan Kettering Cancer Center (MSKCC). He was Chief of Radiation Therapy Physics at Brown University (1981-1986), Columbia University (1986-1998), and Memorial Sloan Kettering Cancer Center (1998-2012).  He has over 140 peer reviewed publications, and has been Principle Investigator on several National Cancer Institute and industrial grants.  He has taught radiation science, medical physics, and radiation biology to students in Medical Physics, Radiation Therapy Technology, as well as residents in radiation oncology for over 30 years.  He is a Fellow and past president of the American Association of Physicists in Medicine.
Selected Publications
1. Yenice K, Narayana A, Chang Jenghwa,Gutin Philip,and Amols H. Intensity Modulated stereotactic  radiotherapy (IMSRT) for skull base mengingionas  IJROBP 66 (4 Suppl):S95-S101 (2006)
2. Giraud P, Ford E, Wagman R, Mageras G, Amols H, Ling C, and Rosenzweig K.: "Reduction of organ motion in lung tumors with respiratory gating".Lung Cancer 51(1):, 41-51 (2006)
3. Mechalakos JG, Hunt MA, Lee NY, Hong LX, Ling CC, Amols HI. Using an onboard kilovoltage imager to  measure setup deviation in intensity-modulated radiation therapy for head-and-neck patients. J Appl Clin Med Phys. 2007 Sep 24;8(4):2439.
4. Amols, H. New Technologies in Radiation Therapy: Ensuring Patient Safety, Radiation Safety and Regulatory Issues in Radiation Oncology. Health Physics 95 (5); 658-65 (2008)
5. Kriminski SA, Lovelock DM, Seshan VE, Ali I, Munro P, Amols HI, Fuks Z, Bilsky M, Yamada Y.  Comparison of Kilovoltage Cone-Beam Computed Tomography with Megavoltage Projection Pairs for Paraspinal Radiosurgery Patient Alignment and Position Verification. Int J Radiat Oncol Biol Phys. 71(5), 1572-80 (2008)
6.  Sura S, Gupta V, Yorke E, Jackson A, Amols H, Rosenzweig KE. Intensity modulated radiation therapy (IMRT) for inoperable non-small cell lung cancer: the Memorial Sloan-Kettering Cancer Center (MSKCC) experience.Radiother Oncol.;87(1):17-23 (2008).
7. Gelblum D, Amols H. Implanted Cardiac Defibrillator care in the Radiation Oncology Patient Population.  IJROBP;73(5), 1525-31 (2009)
8. Santoro J, Kriminski S, Lovelock DM, Rosenzweig K, Mostafavi H, Amols HI, Mageras GS.Evaluation of respiration-correlated digital tomosynthesis in lung.Med Phys.;37(3):1237-45 (2010)
9. Kang H, Yorke ED, Yang J, Chui CS, Rosenzweig KE, Amols HI. Evaluation of tumor motion effects on dose distribution for hypofractionated intensity-modulated radiotherapy of non-small-cell lung cancer.J Appl Clin Med Phys. 2010 Jun 8;11(3):3182.
10. Hyejoo Kang,Dale M. Lovelock,Ellen D.Yorke,Sergey Kriminiski,Nancy Lee2 and Howard I.Amols.Accurate positioning for head and neck cancer patients using 2D and 3D image guidance. JACMP, in press (2011)
11. Li G, Ballangrud A, Kuo LC, Kang H, Kirov A, Lovelock M, Yamada Y, Mechalakos J, Amols H. Motion monitoring for cranial frameless stereotactic radiosurgery using video-based three-dimensional optical surface imaging.  Med Phys. 2011 Jul;38(7):3981-94.